Services for Program and Project Teams
Our Services for Program and Project Teams enable you implement best practice in a practical way.
We understand that you need a contextualised approach to achieve an organisational culture that embraces good project and program management.
We know you are looking for flexible solutions that aid good governance with on-the-ground learning and quick results for your team.
Courses, Training and Coaching for Implementation
Tailored services to ensure practical application in the workplace, delivered in a flexible way to suit your needs.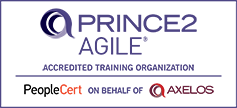 Diagnosis

FREE Implementation Workshop